Remember that time
I made a sweet iPhone case, and then told you that I'd share a tutorial
so you can make your very own? Well, here it is! (Weekend project, ahoy!)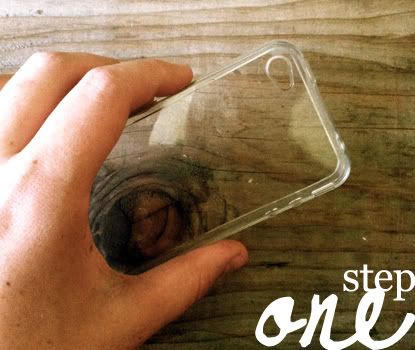 Step 1
: Buy a clear case for your phone. This little guy was a whopping $1.47 on
eBay
, and
Overstock.com
also has some inexpensive options.
Step 2
: Trace the inside back of the case and make a cardstock template. Or if you're lucky like me, your phone will just come with a faux cardboard phone that's already the correct size.
Step 3:
Find some cool scrapbook paper, magazine pages, or the like. Trace your template onto the neato paper, and cut it out. (I cut out a few different options - I like variety!)
Step 4
: Slip your cut-to-size paper into the case to make sure it fits. Trace the hole for the camera (every phone case is different) and very carefully cut it out. I used a small craft knife. Or rather, I
should've
used a small craft knife - I actually used an obscenely large utility knife because it was all I had available. Learn from my mistake.
Step 5:
Pop your paper insert into the case, snap the whole thing on your phone, and BAM! DIY style.
Happy weekend!